Distaval thalidomide advertisement, 1960.
British Medical Journal, Vol. 1, No. 5170, p. 44.


today's SEDATIVE and tonight's HYPNOTIC
When sleep is a necessary aid to treatment in mental or physical illness, 'Distaval' is welcome for its potent hypnotic effect combined with outstanding safety. Having no demonstrable toxicity and minimal side-effects, this effective hypnotic can safely be given to infants and the elderly and in conditions where other drugs may be contra-indicated. It is also tasteless. In sedative doses, 'Distaval' is an invaluable aid in the treatment of certain mental illnesses or whenever it is desirable to ease the pressure of emotional stress.
DISTAVAL TRADE MARK brand of α-phthalimidoglutarimide (thalidomide)
SAFE but effective non-barbituric sedative and hypnotic &nbsp &nbsp &nbsp Now exempt from purchase tax
DCBL ~ The Distillers Company (Biochemicals) Limited &nbsp &nbsp Broadway House, The Broadway, Wimbledon, London, S.W.19 Telephone: LIBerty 6600



* &nbsp &nbsp &nbsp &nbsp * &nbsp &nbsp &nbsp &nbsp *
Click images to see more thalidomide ads.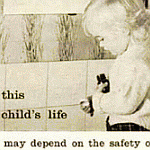 &nbsp &nbsp &nbsp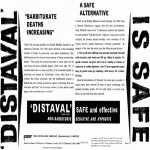 &nbsp &nbsp &nbsp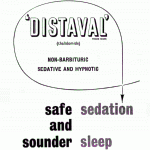 &nbsp &nbsp &nbsp